Schenkeveld chooses LRE again.
 A new location with smart weighing.

Schenkeveld, a leading grower and packer of tomatoes with locations in: Schipluiden, Den Hoorn and de Lier opens its newest establishment: Schenkeveld Schiphol.
LRE Solutions started her cooperation with Schenkeveld in 2011. LRE had the possibility to install 11 weighing places of her DTS III serie at the locations in Den Hoorn and Schipluiden.
In the meantime LRE developed the DTS Serie. In 2014 the DTS-IV was launched. A unique weighing system with a innovative LED bar. The same year, LRE  Solutions was pleasured to install the latest DTS Series at Schenkeveld location I.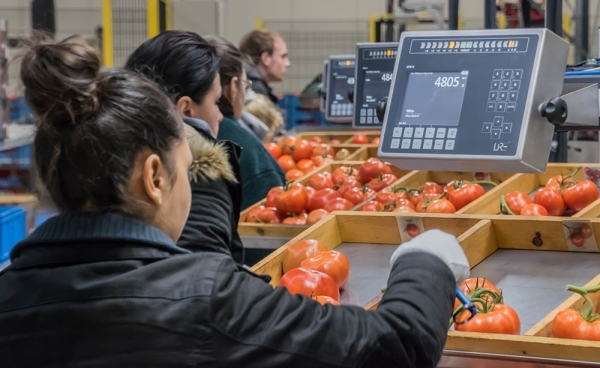 Recently Schenkeveld opened her latest establishment at Schiphol. LRE was pleased to install her latest DTS-V innovated weighing solution. The first 5 weighing places have been installed now, equipped with the latest features, such as the smiley function. A colored smiley on the display of the scale indicates whether compliance with a preset standards. The smiley is periodically adjusted based on an average number of packaging per hour.
With the latest location, Schenkeveld responds on the growth that the company has gone through the past few years. We are very pleased with the cooperation between Schenkeveld and LRE. This new line has great potential for us to weigh our tomatoes in the most efficient way possible. We've noticed by using the DTS series that employees are quickly trained and weigh more accurate.
Roel Borgman, Director of LRE, is also pleased.
We are very proud of our collaboration with Schenkeveld. We wish the employees of Schenkeveld success with their new production line at Schenkeveld Schiphol. LRE is looking forward to support Schenkeveld in the coming years.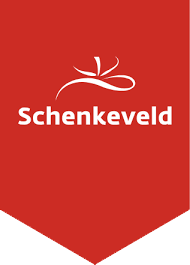 Make an

APPOINTMENT
Don't hesitate to contact us. Our team of experts are looking forward to get in contact.